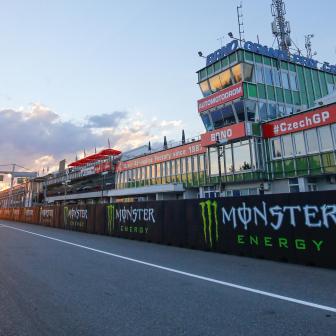 The 2020 NTC calendar has been revised to include a fourth round, set to be held in Czechia
The 2020 Northern Talent Cup calendar has been revised, adding an extra round to be held at the Automotodrom Brno in the Czech Republic. The event, set to take place from the 2nd to the 4th of October, will become the 2020 season finale.
That creates a four-round, eight-race calendar for the inaugural season of the Northern Talent Cup, with the class of 2020 set to race at four tracks in two countries after getting in gear at a pre-season test at Oschersleben in Germany.
One space remains on the 2020 grid
Riders Julius Coenen and Bryan-Kim Dupasquier are unable to take their places in the 2020 NTC. One new rider – Niklas Kitzbichler – has joined the grid, but there is still time to apply to take the remaining free place.
Click here to apply! Applications close on Sunday the 23rd of August.
Every practice session, qualifying battle and race, exclusive interviews, historic races and so much more fantastic content: this is
VideoPass
!
Source link